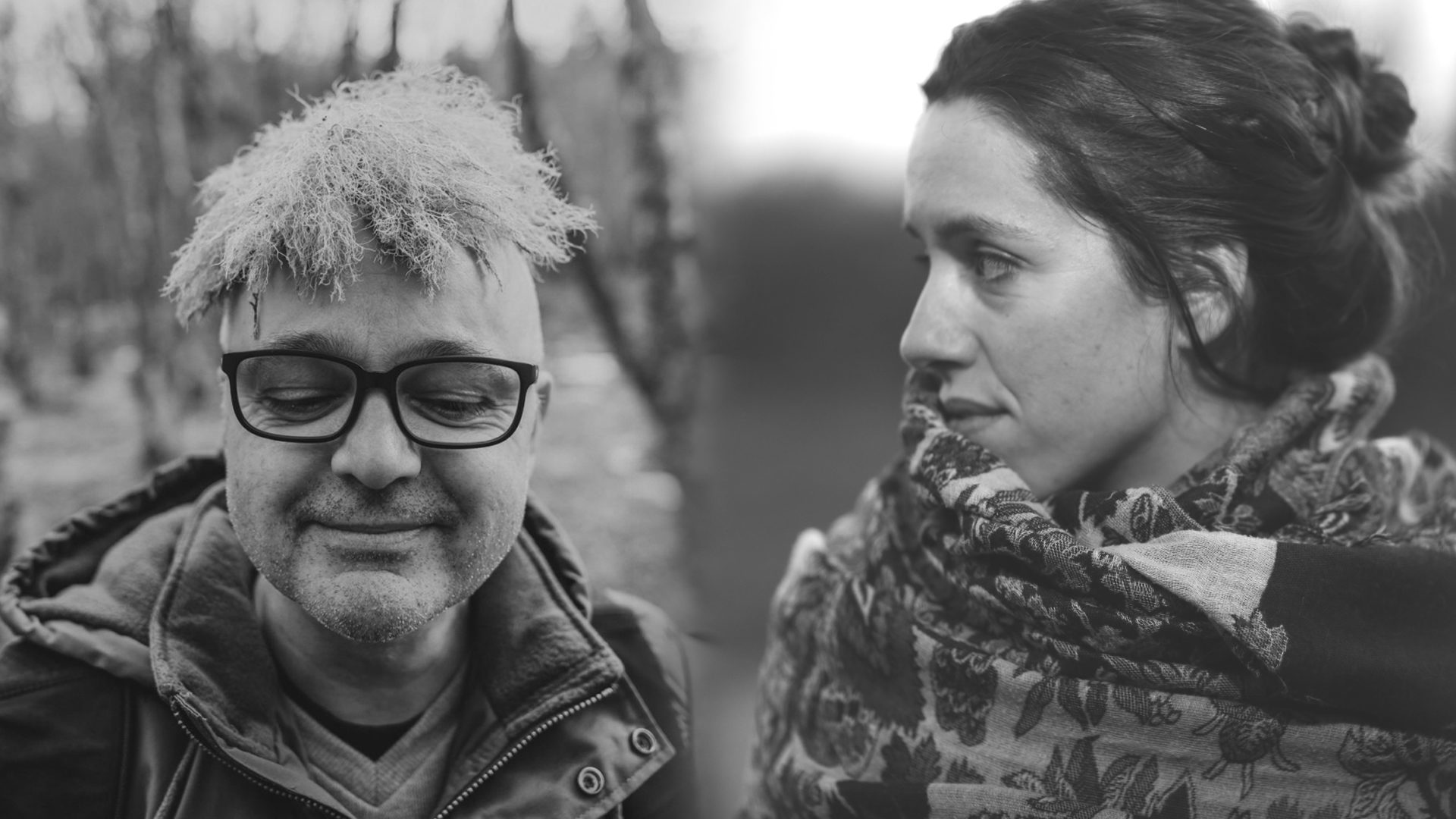 [en]
It is said that "opposites attract" although in our case it's quite different!
In our similarities (which aren't few) we found our way as a duo and throughout our journey we realized that it's telling stories that our life makes more sense.

Me (Daniela), the heart that fills the chest.
One day life told me that storytelling was my path. True stories filled with beauty... the beauty of Love, of Life, of Care, Dancing as a couple, Holding hands, of Smiles, of Tears, of Missing one another, of Experiences... the beauty that we are (so privileged) allowed to look at.
This journey starts with contact and empathy, then comes the writing, the choice of moments, sound, music... Everything flows with the story that is allowed for us to look at and its essence will remain eternal in time.
I'm the Emotion (they say) with the feelings in full bloom...

Him (José is a man of very few words... one of the small differences between us), with one simple vision.
Always aware and ready for the moment that, as simple as it seems, is a part of that unique and individual story.
The detail caught through a photographic eye, that constantly explores the "simple" look - "I like to search for what is not obvious" - says he.
Film is José. With the camera always at his right eye because every moment is perfect and indispensable so that that story doesn't lose its truthfulness and all its essence.

From this union, Torga was born. And from 2 we became 3 and even more complete.
We are a true family with an unique story... with it's highs and lows that life naturally proposes and truly certain that yesterday isn't coming back and that today is to be lived and remembered.
Because every day is filled with precious moments and that is history... the history of all lives.

[pt]
Diz-se que os "os opostos se atraem" mas no nosso caso é bem diferente!
Nas nossas igualdades (e não são poucas) encontramos o nosso caminho a dois e ao longo do nosso percurso descobrimos que é a contar histórias que a nossa vida faz mais sentido.
Eu (Daniela), o coração que preenche o peito.


A vida disse-me um dia que o meu caminho era o de contadora de histórias. Histórias reais cheias de beleza... a beleza do Amor, da Vida, do Abraço, da Dança a dois, da Mão dada, dos Sorrisos, das Lágrimas, da Saudade, das Experiências... a beleza que nos é (tão privilegiadamente) permitida olhar.
Este caminho começa pelo contacto e empatia, depois vem a escrita, a escolha das imagens, do som, da musica... tudo flui com a história que nos foi permitida olhar e a sua essência ficará eternizada no tempo.
Eu sou a Emoção (dizem) com os sentimentos à flor da pele..


Ele (o José não é de muitas palavras... das poucas diferenças que temos), com um olhar único.
Sempre atento e preparado para o momento que, por mais simples que possa parecer, faz parte daquela história única e individual.
O pormenor registado através de um olho fotográfico, que explora o "simples" olhar de forma constante - "eu gosto de buscar o que não é óbvio" - diz ele.
O Filme é o José. Com a camera sempre no olho direito porque todos os momentos são perfeitos e imprescindíveis para que aquela história não perca a sua verdade e toda a sua essência.


Desta união nasceram os Torga. Que de 2 passamos a ser 3 e ainda mais completos.
Somos uma família verdadeira e com uma história única... com todos os altos e baixos que a vida naturalmente proporciona e com a plena certeza de que o ontem não volta mais e que o hoje é para ser vivido e recordado.
Porque todos os dias são repletos de momentos preciosos e isso é história... a história de todas as vidas.